News and Outside Broadcast
TNV News Crews provide Australian and International News Broadcasters with up to date vision of breaking stories from Sydney and Sydney's Greater West.

From Emergency News to Human Interest Stories, you can guarantee a Top Notch crew is on scene. TNV Crews are also equipped with the capability of shooting interviews, political events and press conferences with mobile lighting and sound kits.

TNV Crews are on Stand-by 24/7. The training and technology compliments the operator's years of field experience inter-woven with knowledge of the emergency services.
Top Notch crews are continually venturing outside the square to find fresh new ways of locating and capturing news events.

In conjunction with Matt Black Productions TNV also has the capability to link vision back to the networks within minutes of the event via a 24/7 hour mobile microwave link van located throughout Sydney.

Using the Link Van, Top Notch are regularly called upon to perform Outside Broadcasts and Live Crosses for programs such as The Today Show (Channel 9) and The 7.30 report (ABC).

All TNV News Gathering is compiled. Events dating back to 1988 are archived.
If you would like to enquire about any News Footage, Video or Still Photographs, please fill in our on-line enquiry form or call (02) 4751 6144.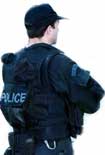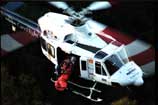 Live Cross with Mark Webber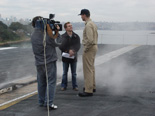 Live Cross from Aircraft Carrier